April 2019 Intermediate Printing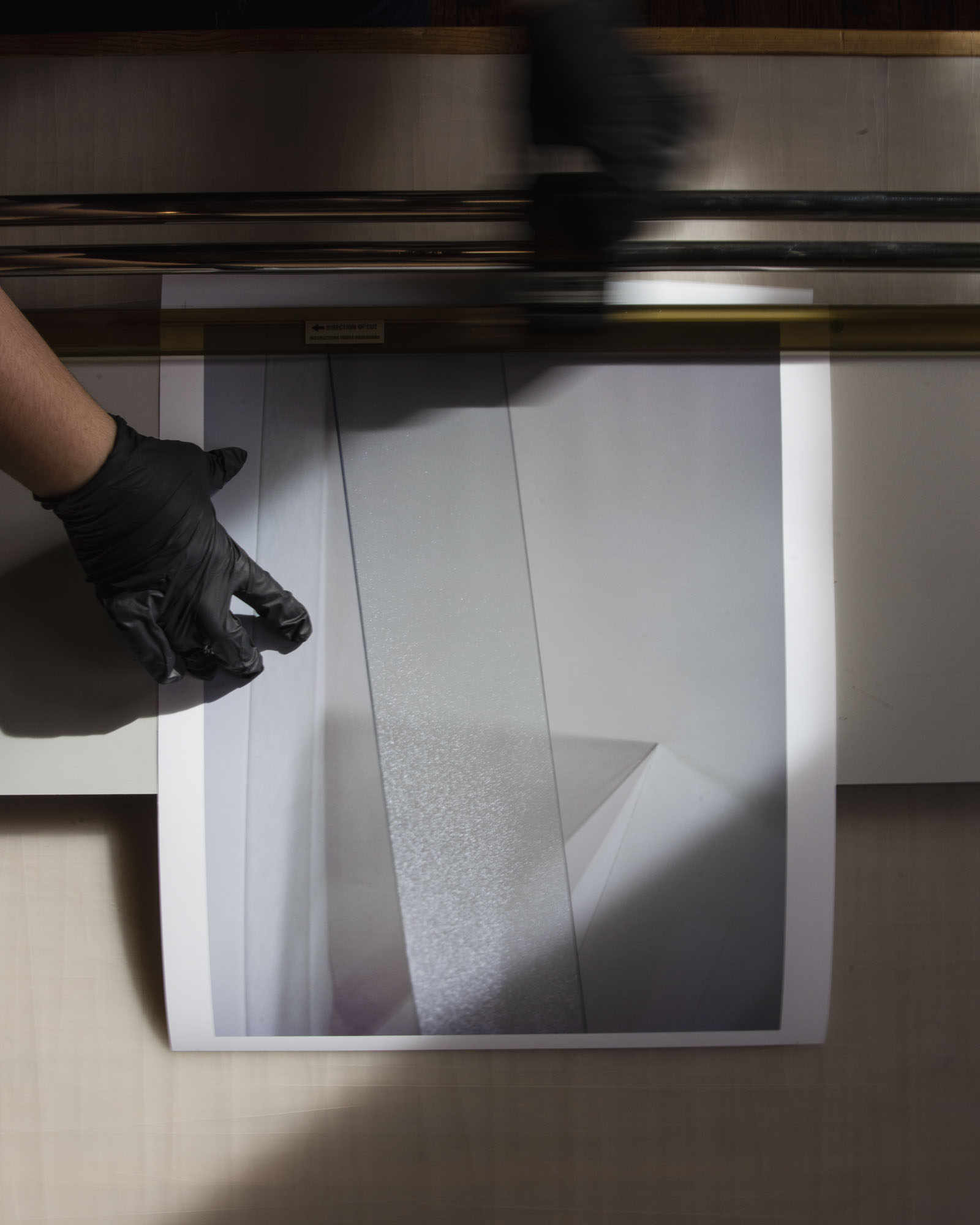 April 2019 Intermediate Printing
Have you printed at LATITUDE but want to learn more about our mural printers? Intermediate Printing may be right for you! This course is designed to get you feeling more confident when printing using a roll of paper on our mural printers.
Join us for a 3 hour course with Lauren Dacy exploring best practices for testing, producing, and packaging prints! You will walk away from the workshop with the skills needed to create your own mural prints as well as two 16x20 inch prints (or one 20x30 inch print) of your own! Packing materials will be included within the fee for the course.
Intermediate Printing covers:
Loading Large Rolls of paper

Test Strips

Crop Marks

Mural Printing

Color Balancing Techniques

Print Handling and Packaging
Our very first Intermediate Printing workshop will be held on April 24th, 2019 from 6-9pm. Space is limited to 8 participants so grab your spot early! Registered attendees will be partnered at LATITUDE workstations to follow along with our instructor, and then work together to produce their own prints.
Not available on the 24th? Are you interested in more advanced training?! Consider signing up for a One-on-One Tutoring session tailored to your individual skill level and interests!
Questions? Contact us at education@latitudechicago.org.
Image by Lauren Dacy
Please Note: LATITUDE never wants finances to stand in the way of participation in our programs. Please reach out to us to discuss financial assistance.
Refund Policy: For all LATITUDE courses, full payment is required to reserve your spot in the class. If you need to cancel your reservation for any reason, LATITUDE can provide a 100% refund for cancellations made 10 days prior to the start date of the course. Cancellations made with less than the 10 day notice will be given a 100% lab credit. No refund will be guaranteed for cancellations made on the start day of the course or after and will be considered on a case to case basis.
sold out